fman 1.0.5: File Properties on Windows
fman 1.0.5 was just released. In addition to a few other improvements, it now lets you open Windows Explorer's File Properties dialog with Alt+Enter: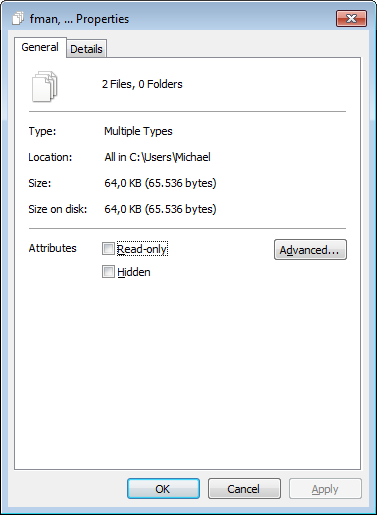 There had already been a user-contributed plugin that lets you do this as well. However, the plugin could only show the dialog for a single file. fman's new implementation supports multiple files as well as drives and network folders.
The motivation to add this feature now was that it's a prerequisite for the upcoming implementation of context menus in fman. (Because fman is so keyboard-centric, it does not yet let you rightclick on files. But many users do want to do this. In fact, it's the most-requested feature at the moment.)
There were a few other small improvements and bug fixes in the new release. Please check the Changelog as usual.